Based out of Sewstern Industrial Estate near Grantham, Lincolnshire, AJ Morris Ltd has over 40 years combined experience we are one of the leading Earthmoving contractor specialists in the UK. Our specialist equipment includes: CAT D8 Dozers & CAT D6 Dozers with Laser & GPS control for optimum accuracy, combined together with ROME R89H Scraper Boxes for maximum production which we have as part of our plant hire services.

Our external fleet includes, a range of Excavators, Dump trucks, Dozers and Traxcavators.

Our in house surveying team provides an earthworks design & volumetric calculation solution. Setting out services are also available when required.

All our staff are fully qualified, CPCS, CSCS & SWQR including, Manager Accreditation Status.


Where it all began and where we are now
(as at 2018)

Adrian Morris founded A J Morris Limited in 2007 but operated as a Sole Trader from 1999.

The company purchased its first fleet member which was a Caterpillar 951C traxcavator followed by a Caterpillar 215B excavator & we have been expanding our fleet with 16 Plant Machines to date.

The first project we completed was dismantaling & reinstatement of the old railway lines on the Buckminster Estate in Leicestershire back in 2000. Currently A J Morris Limited are still providing plant hire & contracting UK wide and the Earthworks for construction of multiple pitches at Reading Football Club in Berkshire (2018).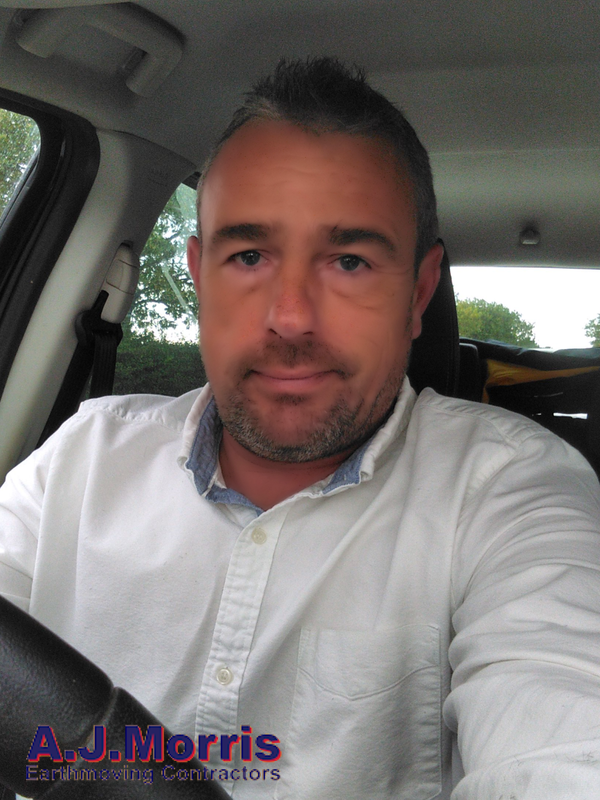 Managing Director
Adrian Morris
Finance Director
Ros Majilton